Article taken from the Ampleforth College Website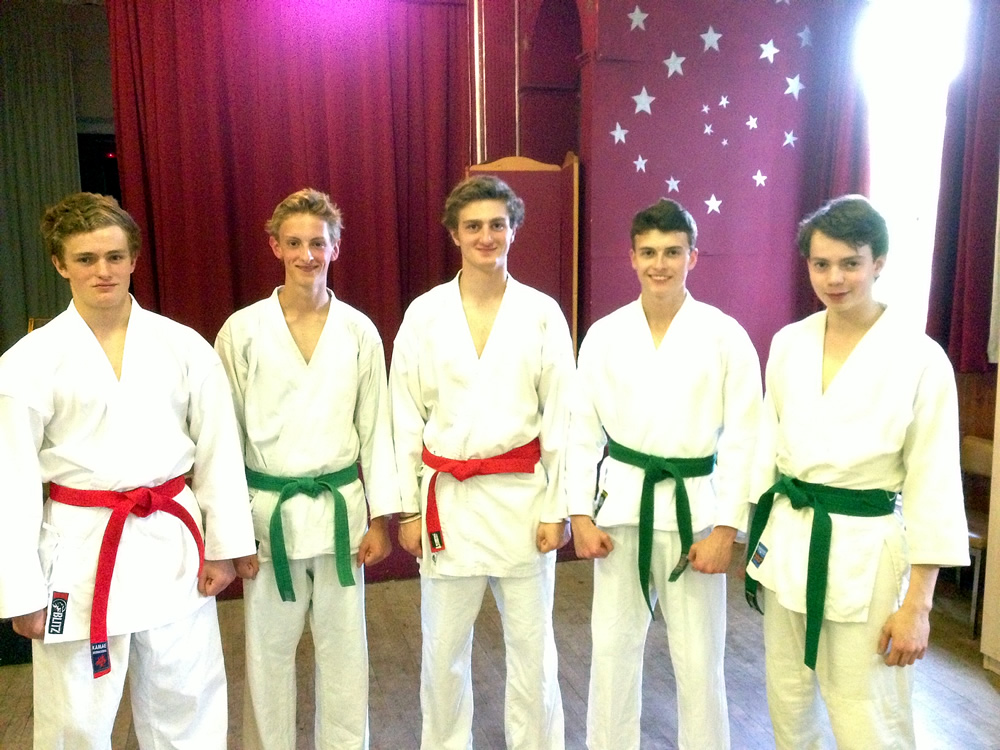 Five boys from various houses travelled to Huby on the 13th June for their grading assessment in karate.
Alex Plowden (D Year 12), Ambroise de Selliers (J Year 12), Hilaire Bedier (J Year 12), Alex Jalland (EW Year 12) and David von Kerssenbrock-Krosigk (H Year 12) all performed exceptionally well under supervision from two of the UK's finest karate exponents, Sensei John Holdsworth and Sensei Julie Nicholson.
Karate club newcomers, Alex and Ambroise held their nerves and acquitted themselves well, both double grading from a 10th Kyu white belt to a 8th Kyu red belt. Experienced trio, Hilaire, Alex and David all battled with the tougher and longer examination to attain their 6th Kyu green belts.
Not only did the boys receive their new belts, they were privileged to benefit from a workshop with Sensei Holdsworth to learn techniques of how to improve further. After performing so well, the boys credit their success to their fantastic instructors, Sensei Ian MacLaren and Sensei Josie Wynn.